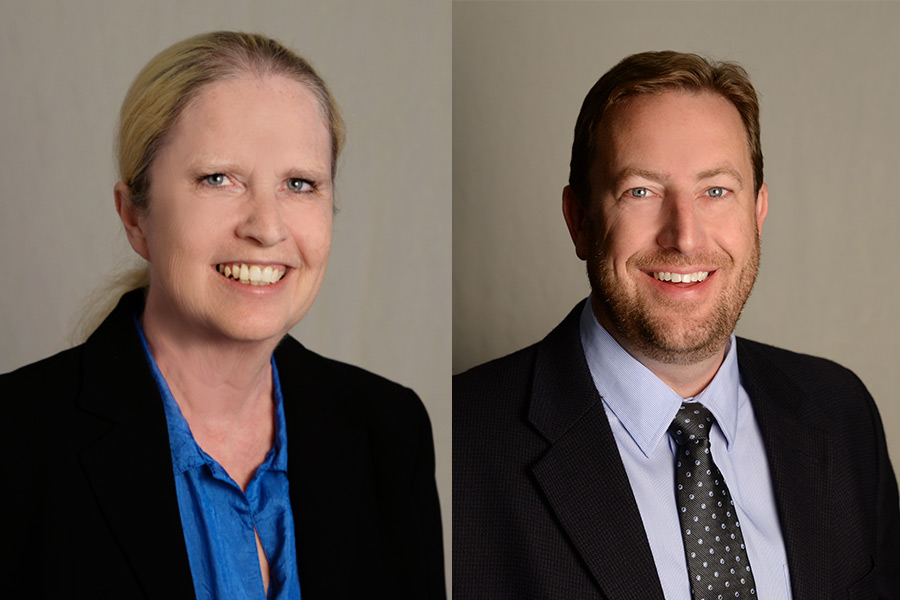 EP's Wenborg and Artz Promoted to Director Positions
February 18, 2019
Emanuelson-Podas (EP) recently announced that Senior MEP Project Manager Wendy Wenborg has been promoted to Director of Retail and that Electrical Engineer Kelly Artz, PE, has been promoted to Director of Sustainability.
Wenborg has anchored EP's retail division since she joined the firm in 2015. With more than 30 years of broad experience in the AEC industry – as an electrical and mechanical designer, a project manager and a technology specialist – her leadership and expertise have been crucial in shaping EP's approach to the retail industry and the demands of the clients in it. Under her oversight, the firm has both tightened and strategically grown its retail portfolio, all while garnering broad recognition for design excellence and industry-leading client service. Wenborg's longtime clients include McDonald's USA, McDonald's CANADA, Pearson's Professional Centers and several national coffee chains.
Artz, PE, joined EP in 2014 and has been instrumental in deepening the firm's overall expertise in sustainable design and building the firm into a renowned provider of sustainable, energy-efficient MEP design services. A longtime LEED-accredited professional and one of the first engineers in the state to earn WELL accreditation, Artz lends experienced direction to each of the firm's projects that have specific sustainability goals while spearheading a "sustainable thinking" ethic across the firm. Recent projects include the Cuningham Group office remodel (currently registered to pursue WELL Certification) and the City of Minneapolis East Side Storage & Maintenance Facility (pursuing LEED Gold Certification).
EP Managing Partner and Electrical Engineer Matt Fults, PE, said, "Both Wendy and Kelly exemplify the thoughtful, progressive, hands-on leadership we value at EP. Their dedication and diligent effort have raised the profile not only of their respective departments but of the firm as a whole. Perhaps most importantly they champion our corporate values of family, service and trust, and work hard to deeply connect with colleagues, partners and clients alike."
About Emanuelson-Podas: Founded in 1957, Emanuelson-Podas, Inc., (EP) delivers expert mechanical, electrical and plumbing design solutions to a select group of clients in a variety of industries. Headquartered in Edina, Minn., the company embraces a work approach rooted in collaboration and partnership, based on the belief that amazing spaces happen when real connections are formed between engineers, architects, contractors and business owners. A values-driven company, EP's key industry areas include the corporate, civic, education, fitness, financial, healthcare, hospitality, housing, industrial, municipal, restaurant, retail and worship sectors.